About Us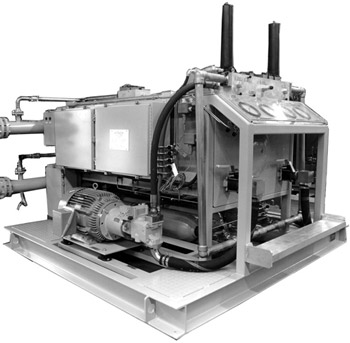 Fluid Power Products was incorporated in 1965. Our offices were located in Needham Massachusetts and our primary focus was hydraulic distribution. By 1975 our reputation for technical expertise was well known and created new opportunities in the area of system design and integration. In 1980 our engineering group landed our first multimillion-dollar customer and our turnkey systems business began to drive and focus our company. By the mid eighties we had expanded beyond the capabilities of our original 3,000 square foot facility, and in the fall of 1987 we moved to our current location, an 11,000 square foot facility in Southborough, MA. Around this time we were making our first foray into computer assisted design, and by 1990 all of our paper designs were computerized, and with that, engineering went paperless. Although this was a shock to our board trained engineers, they immediately realized the speed with which they could make revisions was worth the loss of their trusty Vemco's. The ninety's had been punctuated by constant expansion in both Sales and Engineering. Our market expansion into power generation, paper machinery, heavy industry, marine and industrial continues today.
In 1998 we became recognized beyond our engineering and distribution identity as an original equipment manufacturer of small to mid sized modular hydraulic systems, Flex Power Packs. This, combined with our well-established growth, required us to add our new 3,000 square foot power unit fabrication facility to our Southborough, MA complex.
To support and promote our ever-growing technology, we have opened a new 13,500 square foot engineering and assembly facility in Sarasota, FL, where we continue our modular engineering efforts, and expand them to our growing collection of OEM customers.
Contact us today for more information on our modular hydraulic systems.